The visit of the permanent exhibition of Famenne Museum is like a travel in time. Starting in the early middle ages when Francs dominated the Europe, the journey continues through renaissance, baroque period and ends in the beginning of 20th century.
An extraordinary treasure of jewellery, tableware (clay, glass) and weaponry will give you a glimpse into the life of Francs in middle ages. Astonishing archeological findings from Merovingian cemetery and Carolingians dump site are witnesses of life lived on this land more than 1300 years ago.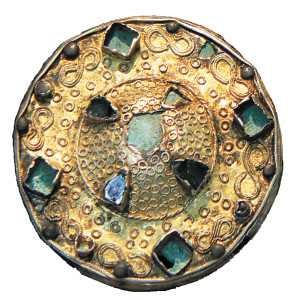 One of our most precious collections is the statues of Maître de Waha, a 16th century gothic sculptor. Named after the nearby village of Waha, this artist -craftsman left us a variety wooden carved statues depicting saints in uniquely human, emotional way.

You will learn about the Site du Monument, a pilgrim site on the outskirts of Marche en Famenne where faithful Catholics would travel seeking a miracle such as resurrection of a still-born child.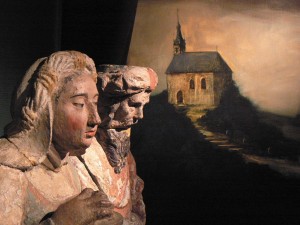 You will be struck by the hardship endured by the population in the 17th century, horrified by the devastation and misery brought upon them by the bubonic plague, delighted by the beauty of the fortified town of Marche en Famenne. The fortifications are long gone, but the town's ground plan stayed almost the same to this day.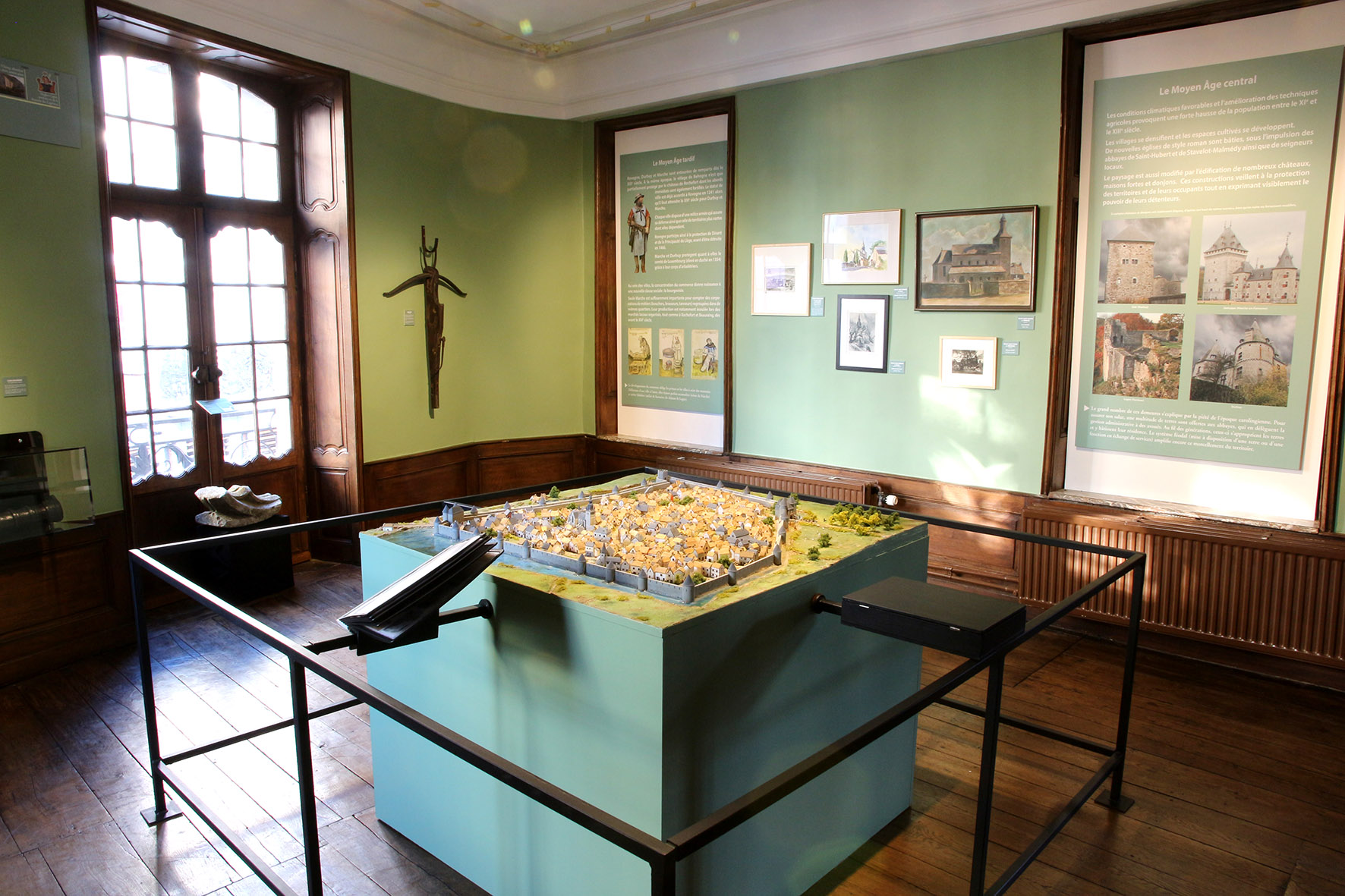 In the attic some of the most emblematic 19th century craftsmanship of the region is represented via bobbin lace, woodwork and marble carving craft.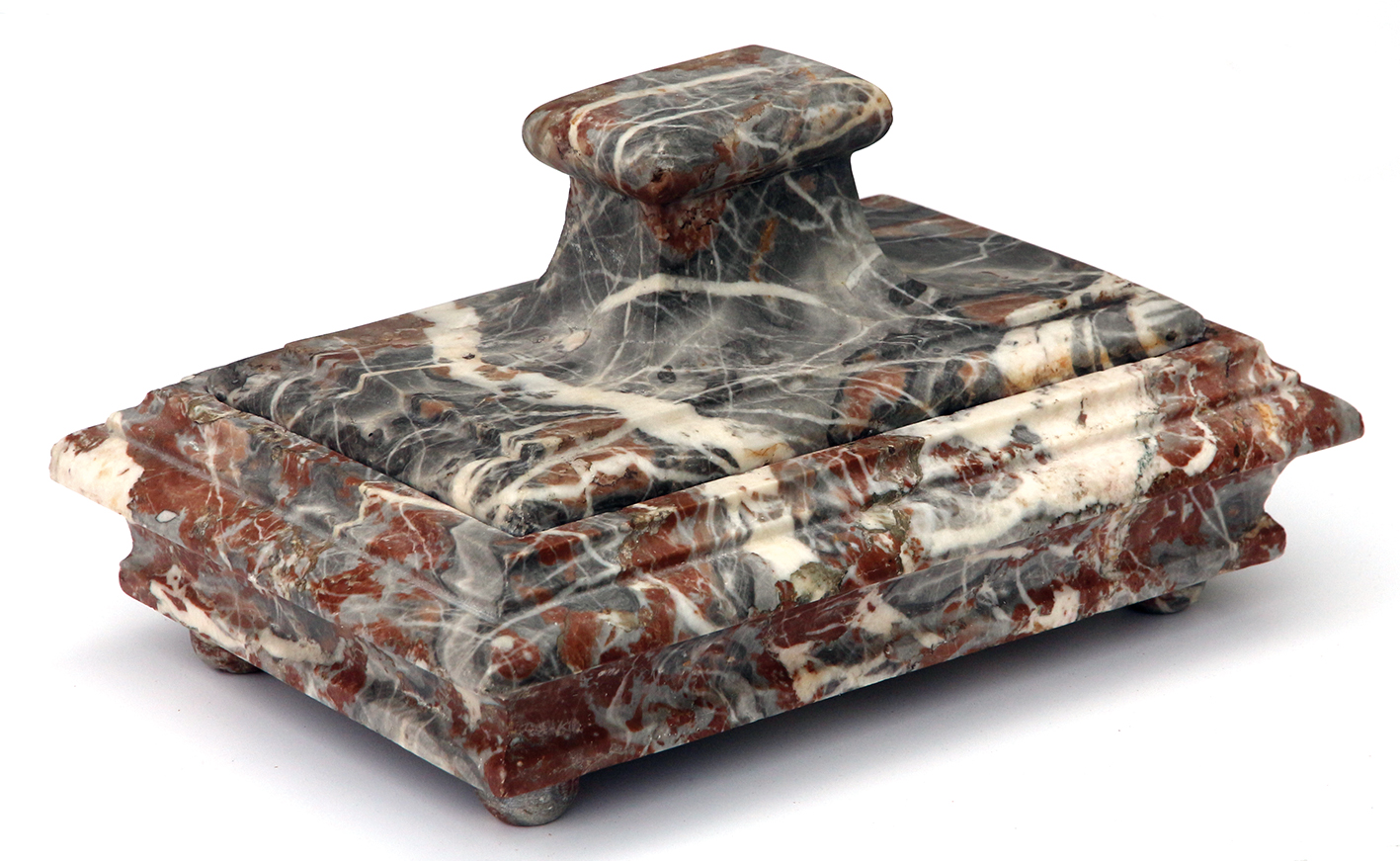 The ends continues in 20th century with photographs taken by a local amateur photographer. Thanks to his passion he grants us an insight into the everyday lives of regular small-town people during one of the greatest and most tragic events of the previous century – the World War I.
Finally, enjoy the beauty of Famenne as seen by local landscape painters.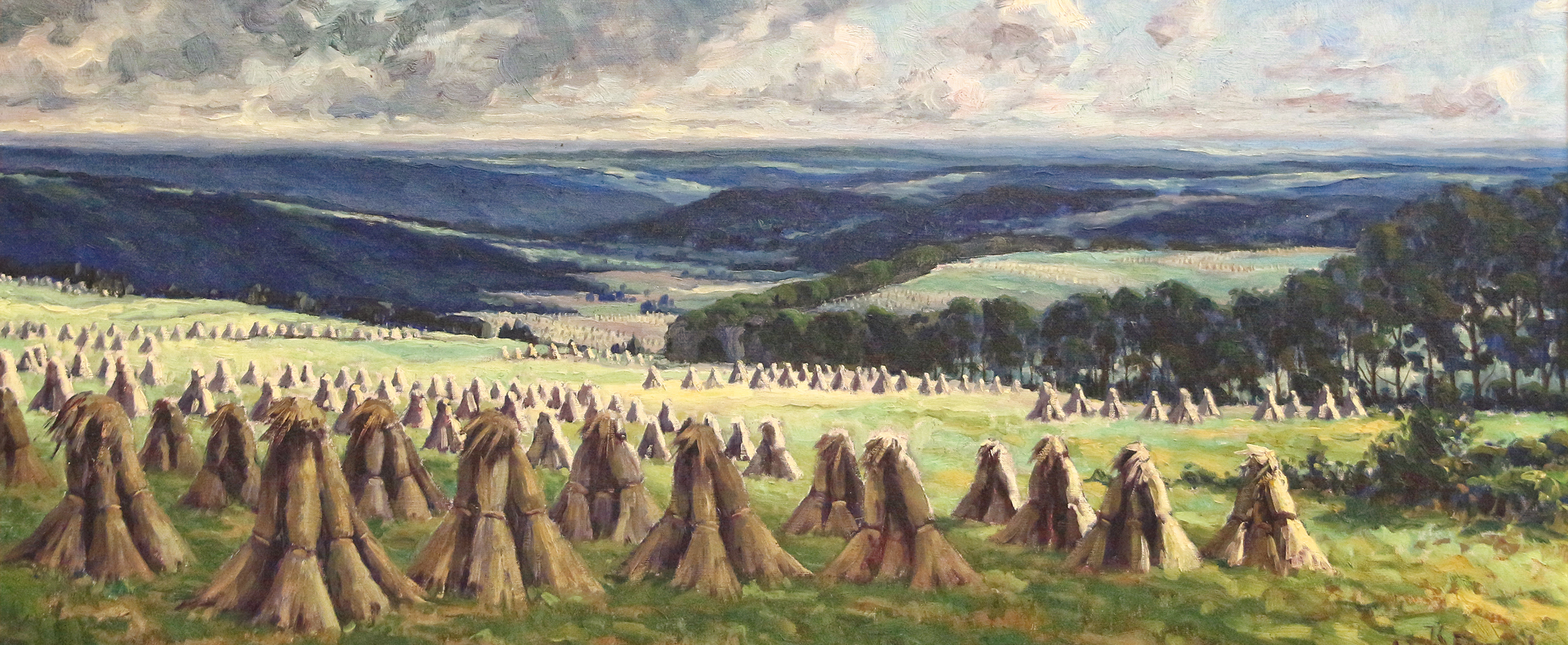 The visit will take you through the three levels of this beautiful mansion. Don't miss any of the numerous features that originally decorated this old residence such as marble fireplace mantels, exquisite carpentry, majestic staircase,…
Guided visits are available on demand for groups of minimum 8 participants. Contact us by e-mail fam@marche.be for more information.