Sheltered in prestigious and graceful Maison Jadot, Famenne & Arts Museum offers the visitors two very different experiences.
In the recently renovated 17th century wing the visitor will get acquainted with Remy Van den Abeele and his artwork, characterized by extreme precision and accuracy as well as originality.
The classified 18th century wing of Maison Jadot presents the geographical region of Famenne, through various collections. Famenne is a narrow strip of land in southern Belgium, wedged between Ardenne (south) and Condroz (North). The visitor will discover the traces left behind by the men who lived in this incomparable part of Belgium since prehistoric days.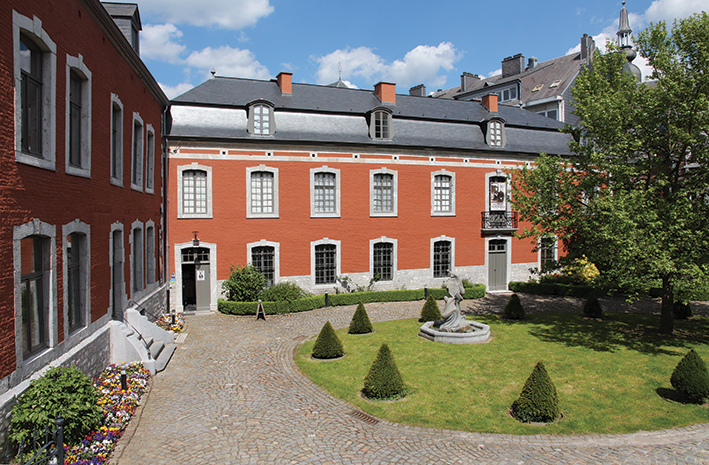 Our permanent exhibitions address the period that spans from Middle Ages to early 21th century. The principal missions of FAM consist of preservation and restoration of documents and objects in its possession, to study them and present them to public in a historical context.
A professional guide is available to groups of minimum 8 participants in order to provide a detailed explanation of our rich archeological and modern art collections.
The guided visit is subjected to reservation and it lasts approximately 1h30.